Commencement FAQ's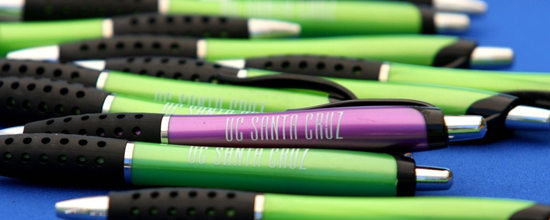 When & Where is the Ceremony:
When:  Saturday, June 17, 2017 9:00 am
Where:  Lower West Field (Oakes Lawn)
Is this "Commencement" or "Graduation"?
We use the terms "Commencement" and "Graduation" to define two different things.  You have to sign up for both, separately, and one is not dependent upon the other.  E.g.  You can walk in the June commencement but not graduate until Fall. 
"Commencement" is the celebration & ceremony.  Your parents get to see you walk and your degree is conferred by the University.
Register to participate in the Porter College Ceremony by completing the 2017 Commencement Form (https://fs10.formsite.com/portercollege/form62/index.html).
Graduation is official confirmation that academic work is complete.  Please remember to check in with your academic advisers to make sure your graduation requirements have been met.
Apply to graduate (and to receive the official University Diploma) with the Registrar's Office via your
Student Portal.
Do I have to wear a Cap & Gown?
"Cap and Gown" are not required, but most students choose to wear them.
Although not required, your family may expect to see you in cap and gown.  Please take their expectations into consideration, they have worked very hard to support you. 
Commencement attire and Commencement announcements will be available through Bay Tree Bookstore. The "Grad Fair" at the Bay Tree Bookstore will be open beginning April 14 through April 21.
If you choose not to wear Cap & Gown, it is the College's expectation that you will wear clothing
appropriate for the Ceremony and respectful to the Community.
Remind your guests to dress in layers and expect a typical June morning: we may start the ceremony under an overcast sky and finish beneath one of brilliant blue.
The Oakes lawn is not "heels" friendly.  Please wear flat shoes or wedges.
Commencement Parking & On-Campus Transportation
Each registered Graduate will receive two (2) parking passes for the day.  Passes may be picked up from the Porter Activities Office (D-143) between Thursday, June 1 and Thursday, June 15, 10am – 5pm. Also, Friday, June 16, 10am - 2pm.
When you register for Commencement you can select if one, none, or Both are Disability permits.
Parking passes must be placed on the dashboard of the vehicle, visible to staff directing traffic and parking.
Follow the "West Side Ceremonies" and "Porter College" signs.  Parking officials will direct cars to the  appropriate lots.  General Guest parking for the Porter College Commencement Ceremony is located in the Performing Arts Parking lot and the Core West Parking Structure.  Guests may take the short walk along the paved path from the Performing Arts lot or take shuttles to the ceremony site at the Lower West Field.
With ten colleges, plus academic programs and student organizations hosting ceremonies over the Commencement weekend, traffic on campus will be unusually heavy and parking will be very limited.  We recommend that you carpool, shuttle, or use public transportation, and, most of all, plan ahead.
Disability Parking -- There is limited parking for guests with disabilities, and disability vans/shuttles will be available throughout the day for transportation assistance between the parking lots and ceremony site.  Please request the Disability Parking permit when you register for the ceremony.
Will there be a rehearsal?
No.  You've spent 4 years getting your University degree.  We think our grads are very capable of following our simple directions for the ceremony.
On the day of the ceremony:  Get there early, check in between 8:00 & 8:45 am, and line up.  Our line leaders will direct the lines to get you to your seat.
Who May Participate?
Any Porter College student who is a senior may participate in the Commencement ceremony.   All Porter Affiliates with the potential to have enough units to qualify received and e-mail regarding Porter Commencement just before the Thanksgiving break.
Non-Porter affiliates who are members of the Transfer Community at Porter College and were in residence at Porter College for at least one year between Fall 2014 and current year. 
Whether you officially graduate Winter, Spring, Summer, or Fall, or if you still have to complete your thesis or orals, or if you just didn't get your "Announcement of Candidacy" filed, you may still participate in the ceremony.
Your Commencement Timeline
Oct. 21, 2016 (Fall Graduates):  Last day to apply to graduate with the Registrars office w/out a late fee ($60.00).
Jan 1, 2017 Registration for the Porter College Commencement Ceremony opens (https://fs10.formsite.com/portercollege/form62/index.html).
Feb. 3, 2017 (Winter Graduates):  Last day to apply to graduate with the Registrars office w/out a late fee ($60.00).
April 18 - 21, 2017:  "Grad Fair" at the Bay Tree Bookstore – gown rental, class rings etc.
Apr. 28, 2017 (Spring Graduates):  Last day to apply to graduate with the Registrars office w/out a late fee ($60.00).
May 5, 2017 last day to registration for the Porter College Commencement Ceremony with out a late fee ($50.00)
June 1, 2017:  First Day to pickup Parking Passes at the Porter Activities Office
June 12 – 16, 2017:  Cap & Gown Pickup at the Bay Tree Bookstore
2:00 pm June 16, 2017:  Last chance to pickup your Parking Passes
Sat. June 17, 2017 Congratulations!
Commencement fees & costs
Non-Affiliate Fee:  $50.00 assessed only to students who are not Porter College Affiliates and also not members of the Transfer Community at Porter College*.
Late Registration Fee:  $50.00 assessed for registration after Friday May 5, 2017
Cap & Gown rental:  Optional, costs per Bay Tree Bookstore
*New Transfer Student in residence at Porter College during the 2014-15, 2015-16, or current academic year.
Hotel Reservations:
Make hotel/motel, airline, and restaurant reservations as early as possible.  Seniors from every college are making reservations, so plan ahead:  Every room in town will be booked up!
UCSC Is a Non-Smoking Campus
Please remind your guests that, effective January 1, 2014, smoking is prohibited in all UC Santa Cruz facilities, on all University grounds, and on all University-owned and leased properties regardless of location. Smoking, the use of smokeless tobacco products, and the use of unregulated nicotine products (e.g. "e-cigarettes"/"vaping"), are strictly prohibited. This smoke-free policy applies to all indoor and outdoor areas.