Commencement 2023
UCSC & Porter College
2023 Commencement
The Commencement Schedule for the June 2023 UCSC Commencements has been released:  Porter College's "Stage Crossing" is scheduled for Saturday June 17, 11:30 am - 1:00 pm.   Please visit the UCSC Commencment page for the full schedule if you are unable to particpate during Porter's scheduled Stage Crossing.
What to expect:
1. There will be two parts to the event: An IN PERSON "Stage Crossing," and a virtual "ceremony" - Available to be streamed begining at 5:00 pm Thursday 6/14/23 - with comments from Chancellor Larive

2. The Stage Crossing will be live streamed & recorded for guests who may not be able to attend.  NOTE:  You have the option to participate in a Stage Crossing later on Saturday or on either Friday or Sunday if those times / days are better for you.
3. Registration is required to participate in the Stage Crossing event. The registration form will
be Monday April 3, 2023 - Wednesday May 10, 2023. Link will be found on the UCSC
Commencement page (Graduates tab)

4. Guest tickets & attendance: All guests attending an in-person ceremony will require a ticket. In
the past we have allocated six (6) guest tickets / grad at no cost. We anticipate that this will be
the same again this year.

In the meantime:

1. Check in with both our College Advisors (PorterAdviser@ucsc.edu) and your Major advisor to be
sure you have already, or are on track to, complete all requirements to Graduate.

2. Apply to Graduate with the Registrar office before the deadlines. (late fees will apply!)
Graduate Fall '22:  Jan. 20, 2023 ($100 late fee)

Graduate Winter '23:  Feb. 10, 2023 -- Mar. 24, 2023 ($75.00 late fee), -- May 5, 2023 ($100 late fee)

Graduate Spring '23:  May 5, 2023, -- June 15, 2023 ($75.00 late fee), -- July 27, 2023 ($100 late fee)
To stay current with commencement planning, please check back here.  And Opt-In for monthly Commencement Newletters on the main UCSC Commencement page.  We will be posting updatd information as soon as it is available to us.
(click to open)
(click to open)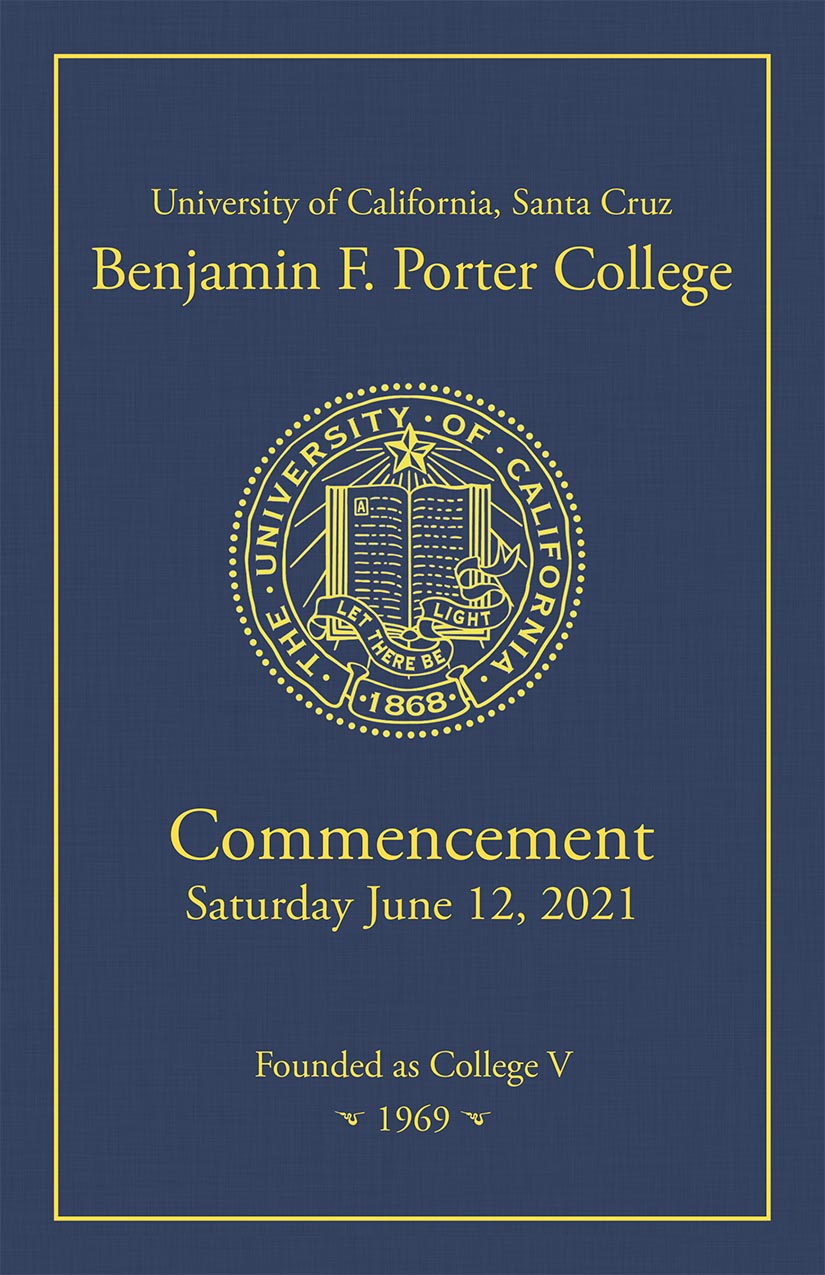 ---
Archived Ceremony Videos from 2018, 2019, and 2020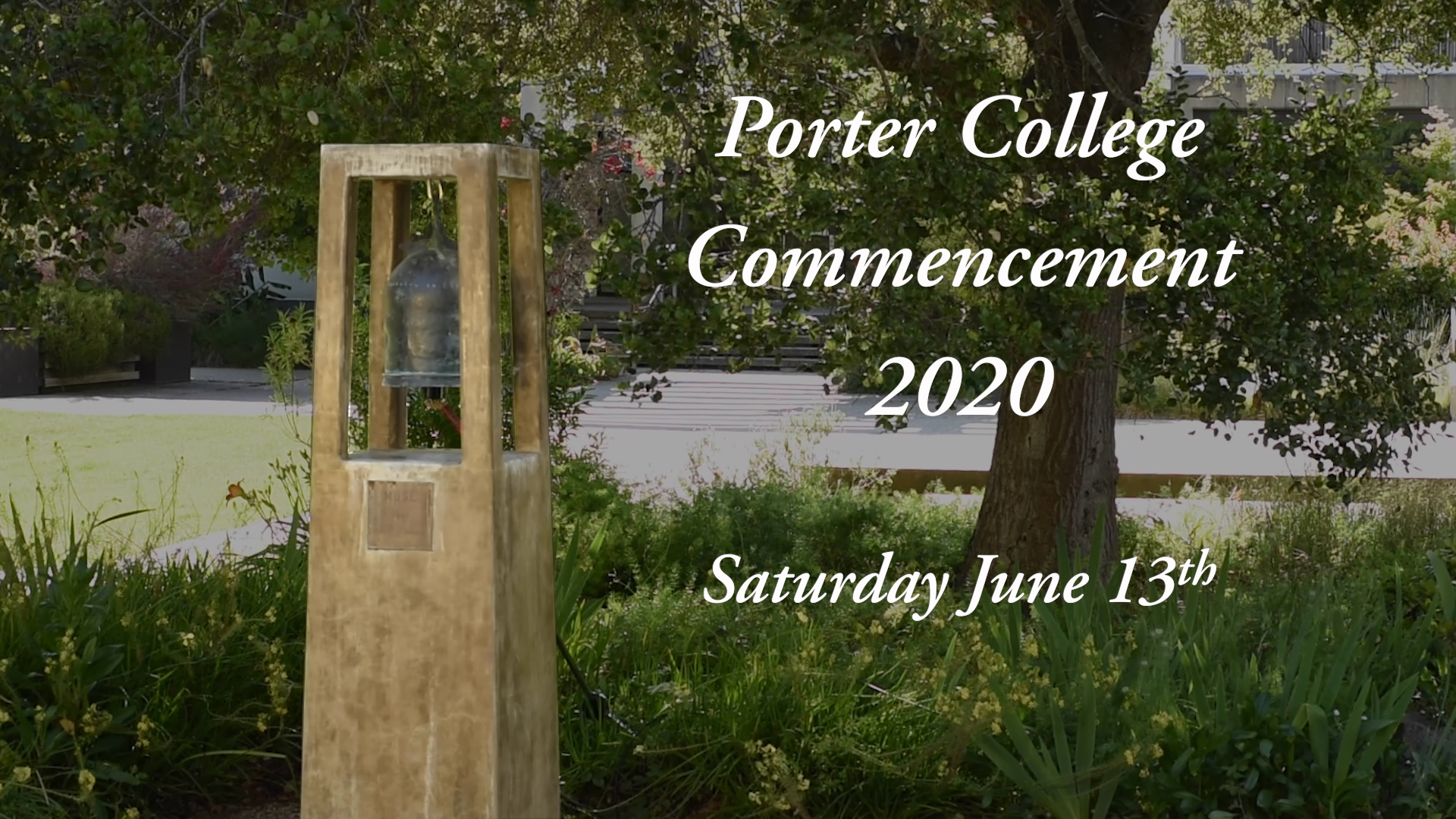 (PDF / printable as B/W on paper of your choice)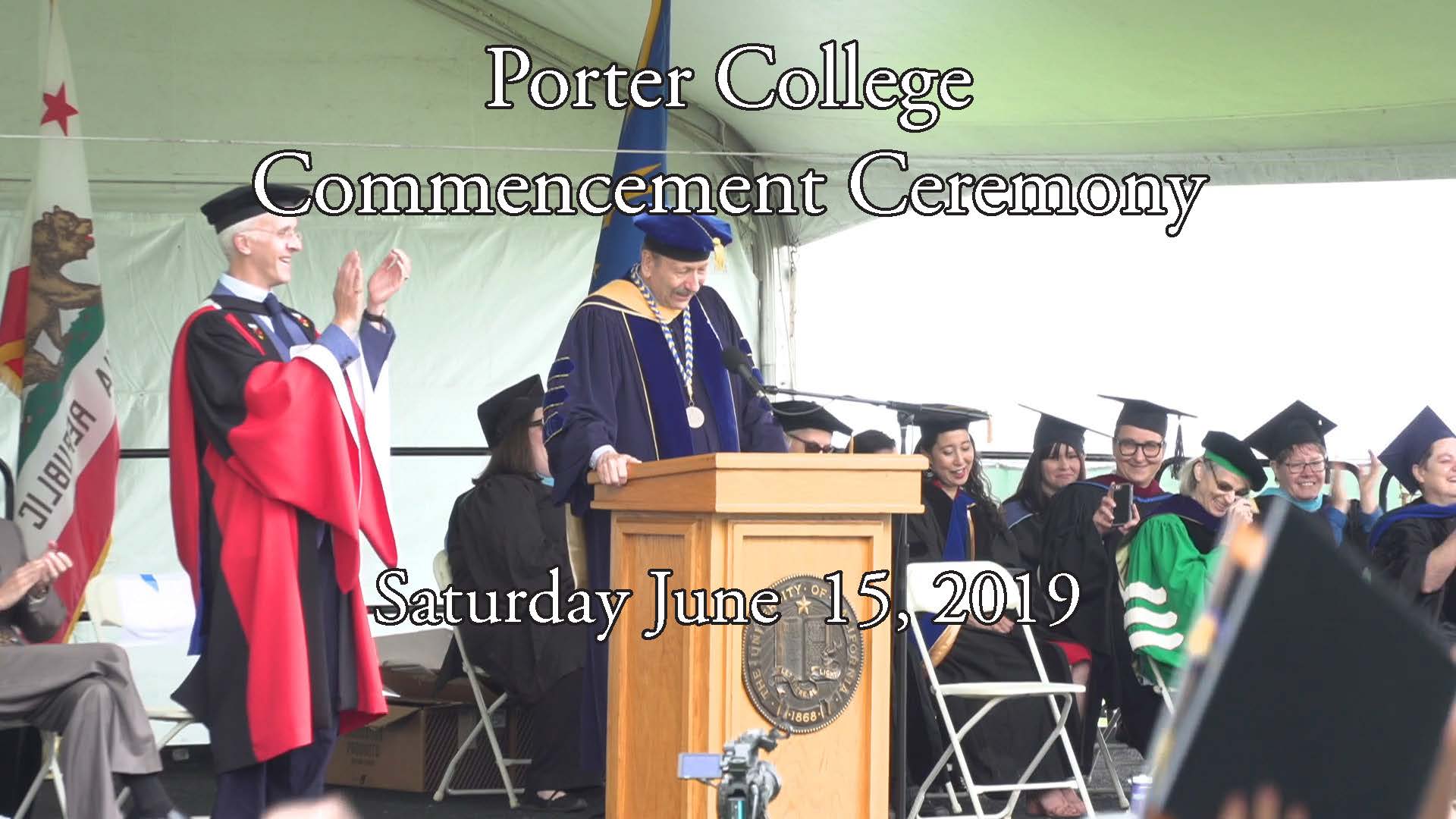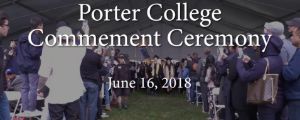 Porter Commencement 2018 Video