Commencement 2021
Porter College 2021 Commencement
2021 Commencements will be held Friday June 11 - Sunday June 13
Due to the ongoing pandemic, all UCSC Commencement Ceremonies and Celebrations must again be held as "Virtual" events.
The Porter College Commencement Ceremony will be available beginning at 12:000 noon Friday June 11 and the Porter College Commencement Presentation, with Porter College specific program, will be available on this page beginning at 6:00 pm Sartuday June 12.
Please check back periodically, this page will be updated as information becomes available.  And keep an eye on the UCSC Commencement page for UCSC wide commencement information. 
---
Archived Ceremony Videos from 2018, 2019, and 2020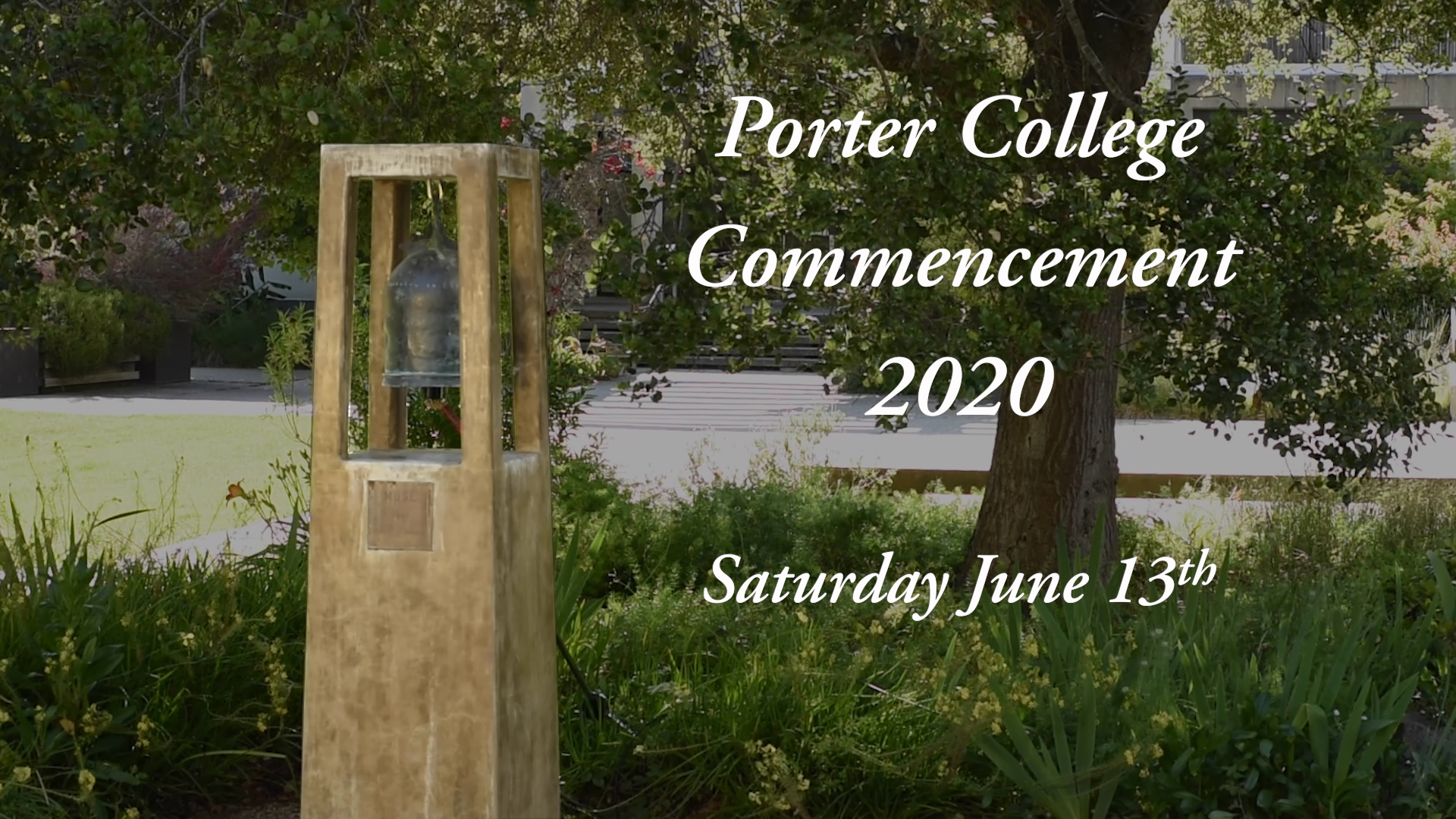 (PDF / printable as B/W on paper of your choice)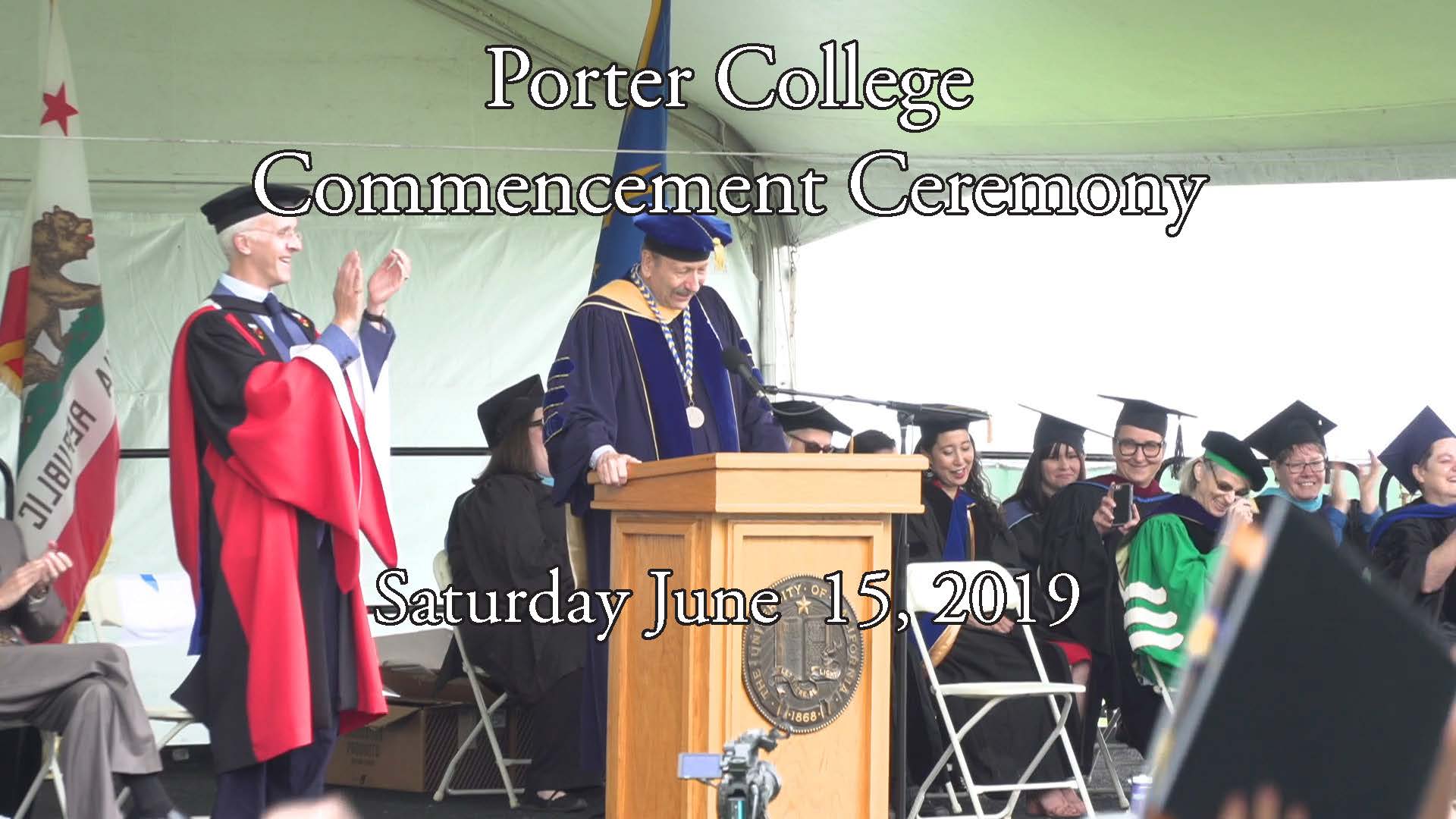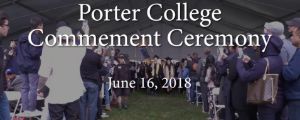 Porter Commencement 2018 Video