Commencement Parking & On-Campus Transportation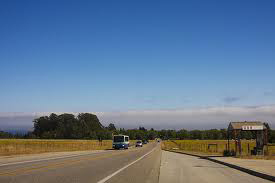 Each registered Graduate will receive two (2) parking passes for the day. Passes may be picked up from the Porter Activities Office (D-143) between Thursday, June 1 and Thursday, June 15, 10am - 5pm. Also on Friday June 16, 10am - 2pm.
Parking passes must be placed on the dashboard of the vehicle, visible to staff directing traffic and parking.
There is a limited amount of parking for guests with disabilities, and disability vans/shuttles will be available throughout the day for transportation assistance between the parking lots and ceremony site.
With ten colleges, plus academic programs and student organizations hosting ceremonies over the Commencement weekend, traffic on campus will be unusually heavy and parking will be very limited. We recommend that you plan to carpool, shuttle, use public transportation, and, most of all, plan ahead.
For additional information about parking and transportation, including shuttles between parking structures/lots and ceremony locations, please visit the UCSC Transportation and Parking Services (TAPS) website. Commencement related information will be posted on the TAPS website during the Spring Quarter. 
Check back here for specific lot information - available as soon as we know our location!
Note: "No Pet" Policy at UCSC - UCSC has a "no pet" policy that is strictly enforced. (Animals utilized for disability accommodation as defined by the Americans with Disabilitlies Act are allowed.) If you enter campus with a pet, you will be asked to leave. There are several "pet hotels" in Santa Cruz County equipped to board your pets. Check local listings or please leave your pets at home.  Thank you!