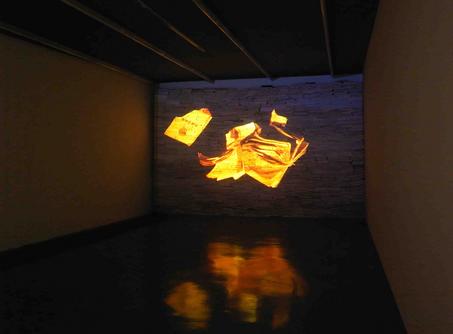 curated by Shelby Graham and Joyce Brodsky

October 12 – November 23, 2011
Reception: Wednesday, October 12, 5-7pm followed by artist talk
Xiaoze Xie was born in China in 1966 at the start of the Cultural Revolution and is currently the Paul L. and Phyllis Wattis Professor in Art at Stanford University.
This stunning exhibition of new larger-than-life paintings, prints and provocative video installation, showcases Xiaoze Xie's use of books and newspapers to symbolize the fragile nature of compressed history and memory. His works are in the collections of the Museum of Fine Arts, Houston, the Scottsdale Museum of Contemporary Art, several distinguished private collections and are currently featured in a traveling exhibition from Bucknell University "Xiaoze Xie: Amplified Moments (1993–2008)."
Closed Nov. 11 for Veteran's Day  

Gallery hours:
Tuesday – Saturday, 12–5 p.m.
Wednesday 12-8 p.m.
831-459-3606