Welcome Parents and Families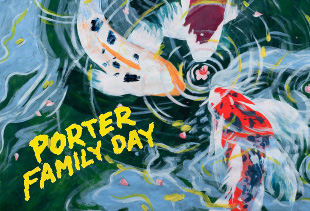 Welcome to our community---the independent, creative and vibrant Porter College. We know that choosing UCSC and our college is a crucially important decision for you and your student. We are honored by that decision, and we thank you for your trust. We count on you to help make us a better community for your student's experience. Your participation and feedback are truly appreciated. This site has been designed to provide you with information to help you to stay informed and connected with the Porter experience. It contains relevant campus and college links, advice and resources on student development, frequently asked questions, and updates from various offices.
Thank you for joing us!
While we may have had dreary weather, we're sure your presence brightened the day for our communty.
Some of you asked for a copy of Kathy Cooney's slide presentation: 
Porter College Family Day Schedule
Self Guided Tours (available for pickup at Family Day Information Table)