Meet Your Advisers 
We are your Porter Advisers, Carrie Malcolm, Bob Giges, and Janelyn Amaya. Our mission is to support you in pursuing and achieving your academic goals. We'll do our best to enhance your educational experience and empower you to make the most of your time at UCSC. Porter advisers are available to:
Provide you with guidance to help you map out your academic plans and to qualify for your intended major.

Help you understand General Education and University requirements for graduation.

Help you identify and develop personal, educational and career goals.

Assist you in identifying additional campus resources to enhance your academic career.
The college system is designed to create smaller living and learning communities within the larger university campus. Students affiliate with a college through graduation and beyond. We hope to meet with each one of you on a regular basis.
Academic advisers are available to assist you in deciding on a major, to help you maneuver through the system, or to discuss nearly any academic concern. We are also available to assist you with major exploration, course selection, and academic planning, often on a drop-in basis. So, please, come to us when you need help, inspiration, or just a sounding board. We are here for you!
Staff Advisers
 Carrie Malcolm, Supervising Academic Preceptor
 Bob Giges, Academic Preceptor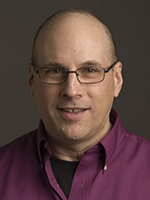 Hi, my name is Bob Giges, and I'm one of the academic advisers at Porter College. I'm also a former UCSC transfer student with both undergraduate and graduate degrees from Santa Cruz.  I'm happy to help with any and all academic advising issues as you discover, define, and navigate your way through your UCSC journey. I especially welcome students who are unsure about which major to pursue at UCSC. Stop by or make an appointment so we can talk about your academic plans. 
(I also teach acting improvisation courses for the College and would be happy to talk improv as well.)  
 Janelyn Amaya, Academic Adviser
Peer Advisers
Cassandra Mar, Peer Adviser
Hi! My name is Cassandra Mar, and I am an undergraduate peer advisor. I'm a second year, majoring in Legal Studies and hoping to later add Politics as a double major. In my free time I like to go eat at Lilian's Kitchen, go to the beach, and watch Law and Order SVU. Feel free to stop by with any questions and comments!