Porter College Mural Program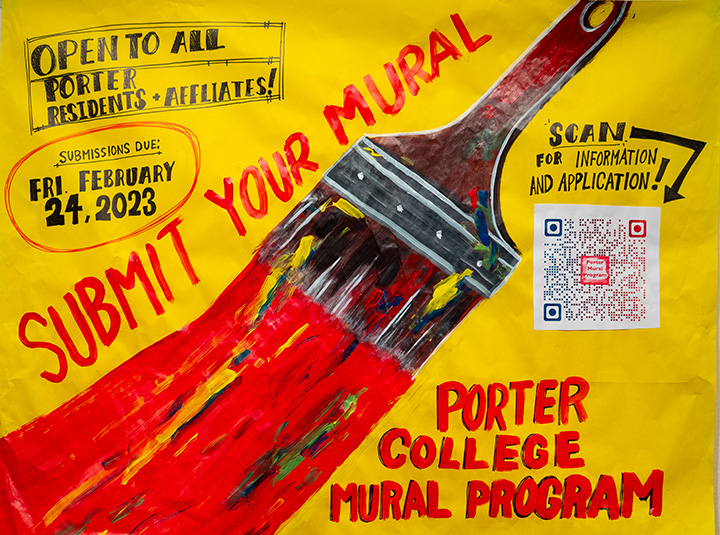 Porter College Mural Program: 

Artist's applications to paint a mural are now being accepted. All applications are due February 24, 2023 in the Porter Activities Office (must be recieved no later than 5:00 pm). Mural will selected by the community the week of Feb. 27 - Mar. 3 during the gallery of all mural submissions for 2022-2023. To learn more about the mural program, please read the Mural Program Information (PDF) or visit the Porter College Activities Office.

We can accept either traditional or digital submissions.  Traditional renderings can be dropped of at the Porter Activities Office.  Digital Submissions can be emailed to Porter_Activities@ucsc.edu 

Our most recent mural - completed Spring '22. Thank you Cyrus Martinez-Weaver!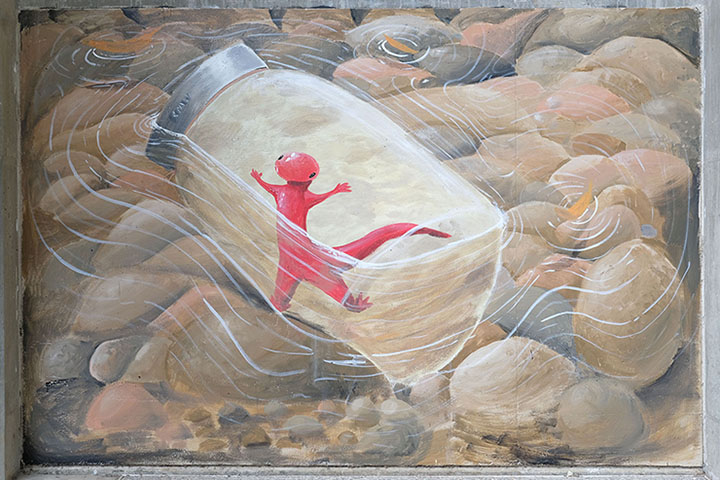 Thank you to all the artists and the Porter Community to make this program possible.